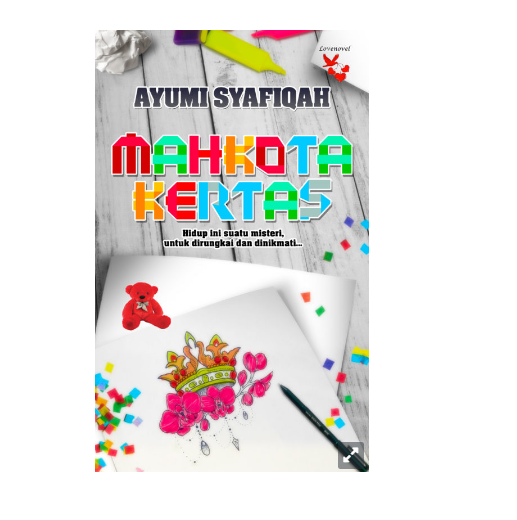 "I heard stories. Dah ramai pelajar kat sini yang ternampak hantu tu." – Maissa
"Hantu apa? Pocong? Toyol? Puntianak?" – Shad
"Saya tak payah cari puntianak, sebab makhluk tu dah ada kat depan mata saya sekarang." – Maissa
Bermula dengan dialog ringkas itu, hati SHAD FAKHIRI mula dicuri oleh gadis penuh misteri bernama NUR MAISSA. Apa saja dia sanggup buat untuk buktikan yang dia ikhlas untuk berkawan. Tapi ternyata Maissa bukan seperti gadis-gadis lain. Kalau biasanya mereka semua lebih memilih untuk keluar berjanji temu di restoran-restoran mahal, harapkan jambangan bunga ros atau teddy bear besar setiap kali merajuk, Maissa lebih suka memilih untuk melawat bilik mayat, mengunjungi rumah-rumah kosong yang dikaitkan dengan kisah-kisah hantu dan lepak di kawasan perkuburan. Nama gelaran gadis itu, Maissa the ghostbuster.
Pelik, tapi yang pelik itu jugalah yang buatkan Shad semakin jatuh sayang dari hari ke hari.
"Trying to prove that you're not a damsel in distress?" – Shad
"What if… I'm the damsel who loves her distress?" – Maissa
Namun, di sebalik hati Maissa yang keras dan mulut yang sentiasa lantang bersuara, ada satu kisah silam pahit yang tersimpan jauh. Sepasang mata yang selalu merenung tajam itu jugalah yang menitiskan air mata hampir setiap malam. Tatkala jiwa Maissa kian rapuh, Shad muncul dalam hidupnya dan menjadi satu-satunya insan yang sudi meminjamkan bahu.
"Awak dah terlalu banyak menderita, May. Awak biarkan hidup awak tanpa rasa bahagia. Awak lalui hidup ni dengan cara awak sendiri tanpa peduli pun tentang orang lain. It's time to change it. Face your fear and fight it. And when it's over, I'll be here waiting." – Shad
Itu janji Shad. Mampukah janji itu terus dipegang hingga tiba masanya untuk Maissa belajar buka hatinya dan mula mengenal cinta?